Twas a Valentine's Day for the books at Union Transfer this past weekend. The 2-hour drive to Philadelphia was well worth breaking my tradition of feeling sorry and single on a holiday you either love or hate (in which both instances include a plethora of chocolate). The Districs, who recently released A Flourish and A Spoil, played a sold-out show at Union Transfer, and by the end of the night, everyone knew why.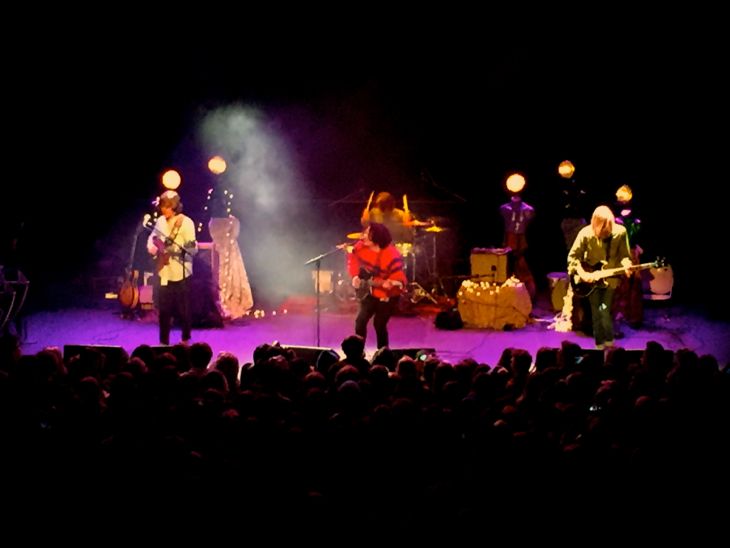 ​
Having seen The Districts play over a year ago in support of their first album, most of my excitement was accredited to just being at Union Transfer in general. All the great things I've heard about the "best venue in Philly" (more or less quoted from everyone), came to light with its sheer size, charm, character, and multiple bars with brews way less expensive than any NYC venue. Like NYC however, Philly's parking situation and the blizzard that I probably should've taken a little more seriously, prevented me from getting a good floor spot. As a turn of fate, I happily claimed a balcony spot with the stage directly in front of me.
Apparently, there's a wierd sound curfew in Philly that begins at 11 p.m. So when I realized there would be two opening bands, I was kind of dissapointed in the potentially shortened Districts set. However, that dissapointment was soon dismissed as the lights dimmed and The Lawsuits (Philadelphia) took the stage. Comprised of four dudes and one chick, all with similarly long locks, quickly turned me from someone who's never heard of them, to a fan. The raw vocal talent, the energy that filled the room, and the completely different sound that came with every song was something definitely worth noticing. It was surf-rock, folk, classic rock, country, american gothic, and pop all in one band - and it was great! What turned out to be even greater, was seeing two of the members at El Bar later that night, and professing that appreciation.
A quartet of flannels, Vans, and more long hair were next to hit the stage in the form of Pine Barons. These New Jersey natives kept the energy up with their more focused, but not any less great, set. With their sound more along the lines of grungy/punky/indie rock, Pine Barons have been setting the scene for The Districts on tour, and successfully putting the crowd in the mood for some modern day rock 'n' roll.
Paranoid by what I imagined to be a sound siren that would just cut off all music at 11 p.m. as if we were in some sort of communist post-apocolyptic world, I was a bit worried when it came to be 10:15 p.m. The blizzard gods said "Fear Not!" and Union Transfer became as dark as possible, making the strings of lights on stage the only thing visible. The fog machine went to work, the crowd cheered, and The Districts proceeded to kill every single song. Playing a lot more songs from the first album than I expected ("Lyla", "Long Distance", "Rocking Chair", and crowd favorite "Funeral Beds"), mixed in with their new ones ("Hounds", "Peaches", "Sing the Song", an acoustic "Suburban Smell", "Bold",  "6 AM", and single "4th and Roebling"), every single note, from the first to the last, was played with an immeasurable amount of raw emotion, pure energy, and just straight up talent. You could see the music taking over the sea of bobbing heads, and that one small mosh pit stage right. What really took the show to a whole new level of pure goddamn greatness though, was their last song of the set - "Young Blood". An 8-minute track on the album turned into, what seemed to be, an hour-long jam session. It was something so much bigger than what it could've been, chock full of strings breaking, amps falling, and sweat dripping. What Union Transfer was left with was dropped jaws and the fact that rock 'n' roll is definitely not dead.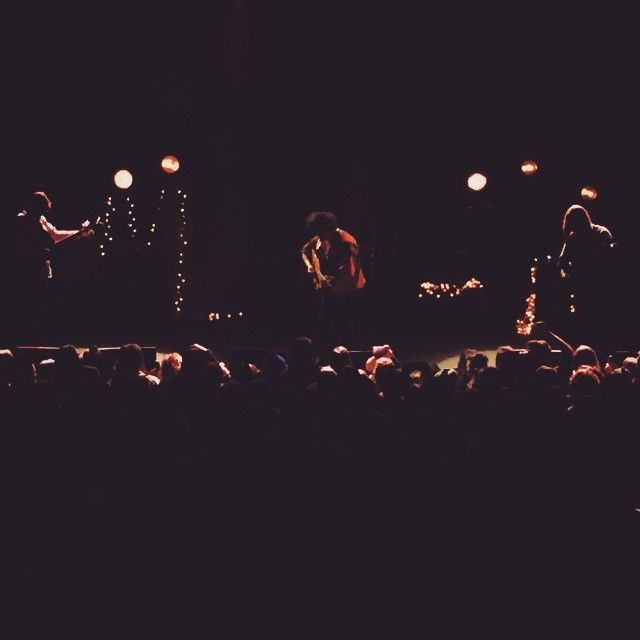 ​
The Districts proved, song after song, that live shows are the heart of a band. Sure their album sounds great, but the experience that the fans can be a part of is something so much greater. I left the show in awe, woke up in awe, and have already bought tickets to their next show in NYC (3/28 @ Rough Trade), and so should you.
---
2015-02-14